Building Confident Learners
Gymboree Play & Music's mission is to discover the POWER OF PLAY to prepare children for a lifetime of learning. Our custom curriculum is uniquely created around three key elements to early childhood development: Social/Emotional, Cognitive, and Physical. From 0 to 5 years of age, Gymboree Play & Music is the global leader in early child development programs that have been fostering creativity and confidence for over 40 years.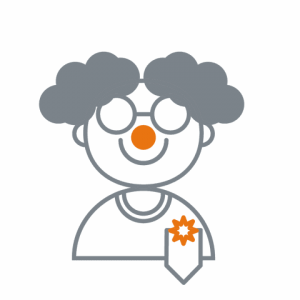 The Gymboree Play & Music program is designed by child development specialists.
We know that the relationships and experiences children have in the early years of life have a profound impact on their future. 80% of the brain's neural connections have been made by the age of three.
Our programs are created with school readiness in mind for infants, toddlers, and preschoolers to learn through the discovery of play. Parents and caregivers provide a vital role in the success of our programs through participation and adult-child interactive play that is essential for nurturing a child's development. Our program focuses on building children's skills and self-esteem, helping them to grow to be confident, happy, and successful learners.
Child Development
At Gymboree Play & Music, we encourage exploration and self-expression through activities where children will learn to conquer new challenges and reach developmental milestones. The best learning happens through play! Play is essential to brain development and a child's social, cognitive, and physical growth.
Community
At Gymboree Play & Music, we create a sense of community not only for the children, but for their caregivers as well. Through relationships, children discover the world around them. Building and strengthening personal connections provides as opportunity for children to develop social skills. Our classes provide an inviting space for everyone to feel comfortable and safe.
To get an idea of our class experience, please go to our class page!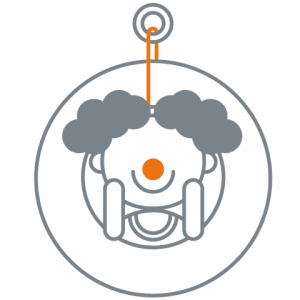 Our Innovative Playscapes equipment is designed for your little one to try, learn, play, fall, and try again! We reconfigure our modular proprietary playscapes every two weeks where children experience new challenges in an ever-changing environment. Researched, tested, and expertly executed, Innovative Playscapes open children up to new discoveries every day at Gymboree Play & Music!
Over the past 40 years, we have gradually expanded our network outside of the US, sparking a love of learning with millions of families around the world. We have more than 900 Gymboree Play & Music locations across 30 countries and regions.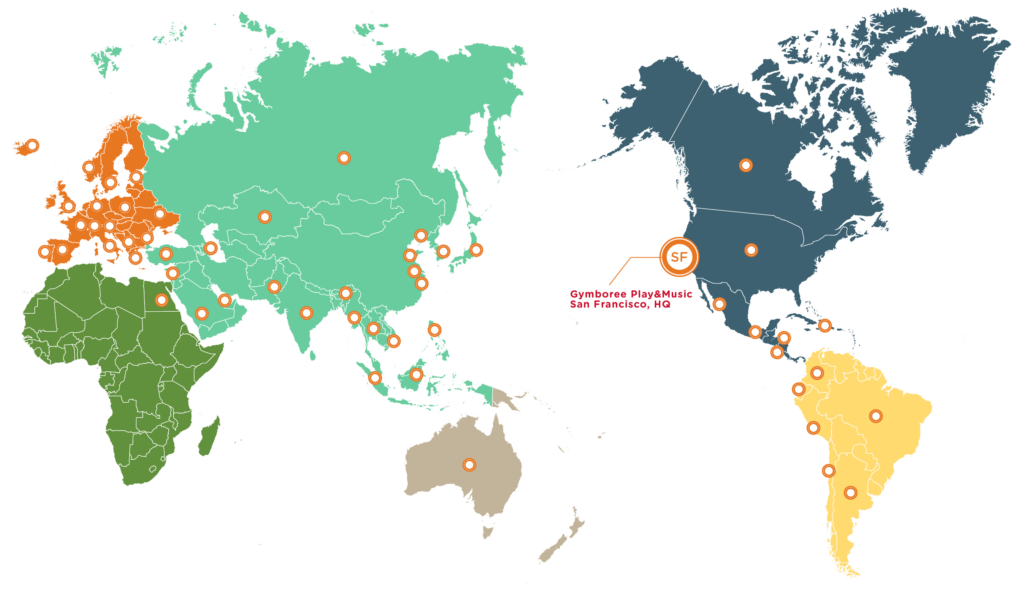 Come Experience the playful fun at your local Gymboree Play & Music.