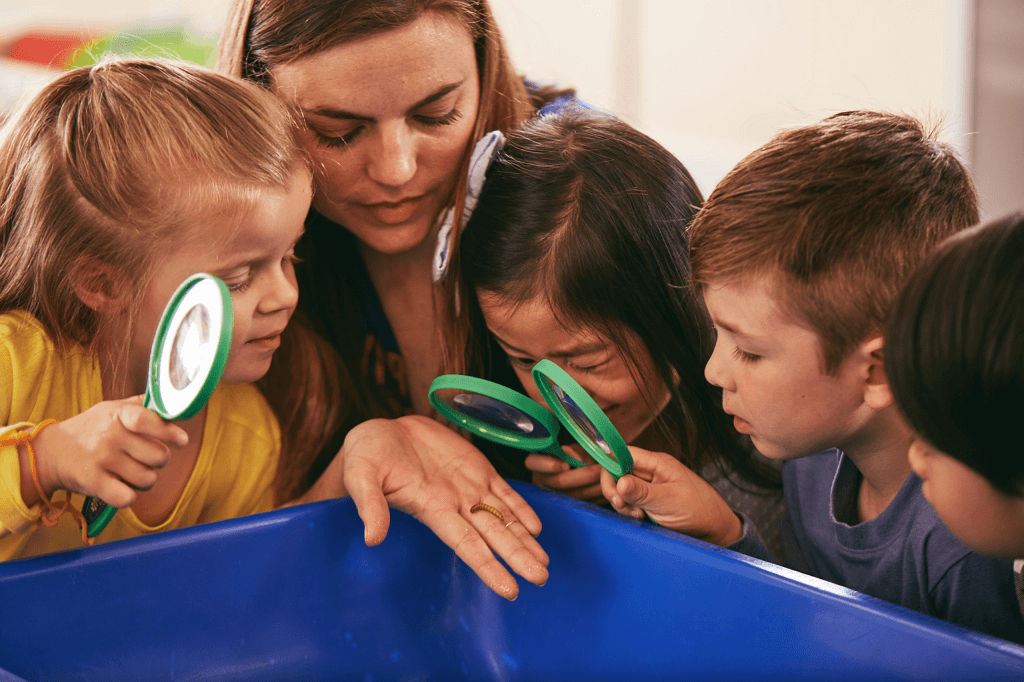 Focus: S.T.E.A.M. learning with an interactive twist.
These mini-scientists are figuring out how the world works. They are curious and creative problem solvers who love to experiment with new ideas.
A multi-disciplinary class designed to introduce your child to engineering, design, art, and math. This S.T.E.A.M. inspired class is great for the young maker and thinker. It takes an active approach to school readiness and maintains our whole-child learning philosophy.
Physical: Little eyes, ears and hands are fully immersed in a sensory rich environment with curated materials selected to enhance sensory awareness and creative potential.
Cognitive: Scientific thinking and experimentation provide children with the tools for creative problem solving.
Social: Children build on the important social skills they'll need for school, like peer collaboration, impulse control, independence, and confidence in a safe and nurturing environment.
Adults: Parents and children work together as co-creators in invention, discovery and play.