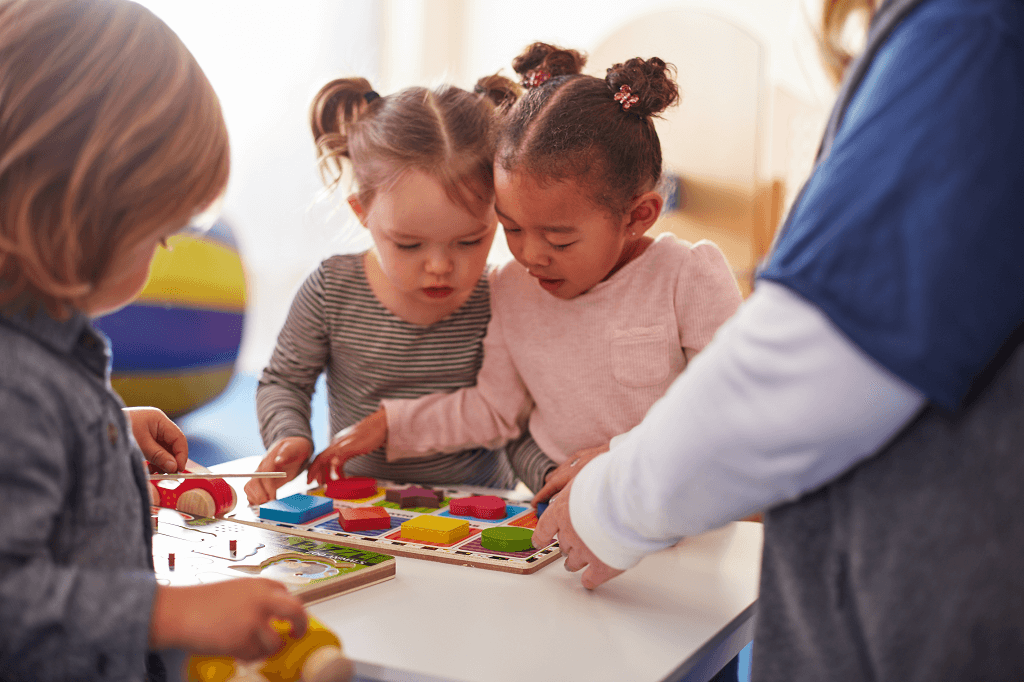 Preschool Steps (24-36 months)
Focus: Gentle separation and the first steps to school readiness.
These children are in the prime of PLAY! They are imagining, creating, and becoming independent learners. They are taking on new challenges, separating from their familiar adult and building the social skills needed for their preschool journey and beyond.
Engaging themes like outer space, animals, and bugs continue to foster imagination and allow adults and children to play together, building confidence and trust. Parent/child play time is followed by a gentle separation time where children are engaged by expert teachers in social activities and brain games like puzzles, playdough, and storytime. Class ends with celebration and the return of the adults, reminding children that adults always come back!
Physical: Children get ample time on our equipment, building gross motor skills, coordination, and balance. During separation time we will focus on fine motor skills, pre-writing skills, and dexterity (like threading a bead on a string).
Cognitive: Problem-solving, reasoning, and play all support your child's brain development during this class.
Social: Practice social skills necessary for school readiness in a safe and playful way! Collaboration, turn-taking, and sharing are all practiced during our class with and without our adult guides.
Adults: Get 30+ minutes of uninterrupted time to check emails, drink your coffee, or just sit and relax. We've got you covered! Know your child is getting prepared for their future in the best way possible!